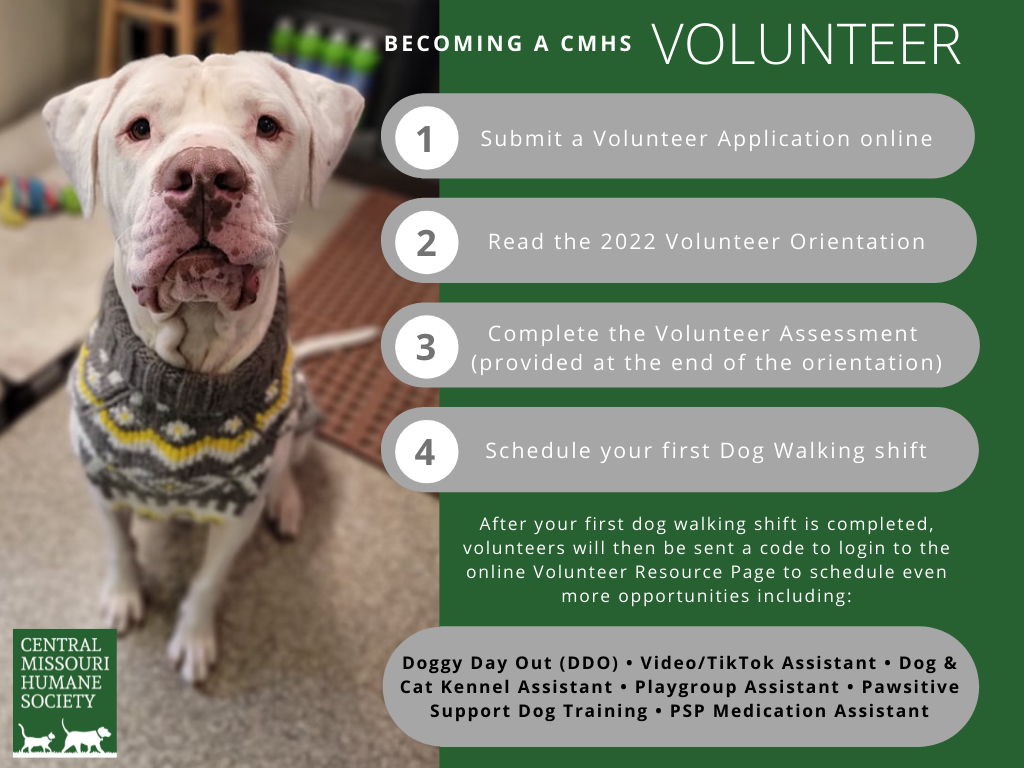 ---
Thank you for your interest in volunteering with the Central Missouri Humane Society! CMHS is proud to have an extensive Volunteer Program with multiple opportunities available every day of the week.
*Please note that if you are needing court-ordered community service hours, that is a separate program. Click here to learn more about court-ordered community service at CMHS.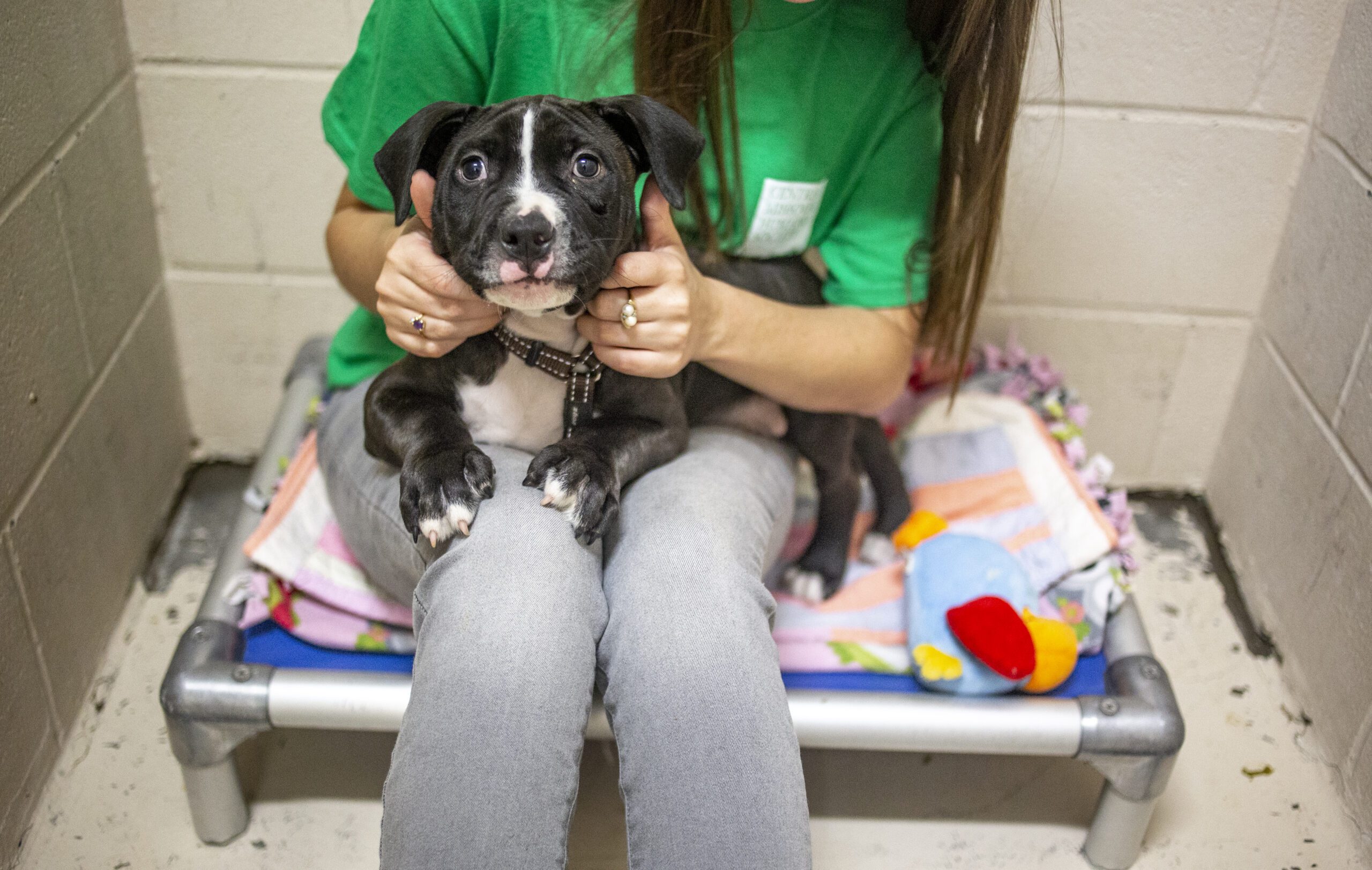 Must be minimum of 18 years of age, or have a parent/legal guardian present for the duration of their time at CMHS if between 10-17 years of age. Unfortunately we are not able to accommodate children under the age of 10 years at this time.
Must have a mature & respectful attitude towards staff, the public & animal residents at all times
Have an interest in helping animals become successful pets
Have a working email
Complete the online orientation and assessment
Must wear closed toe shoes & appropriate clothing for handling animals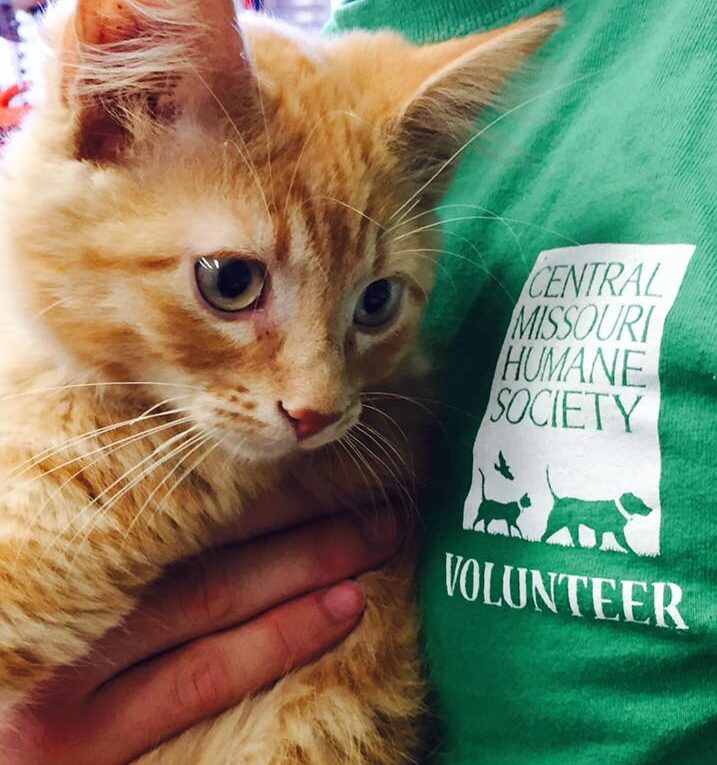 Volunteer Opportunities at CMHS
Coordinating off-site donation drives
Collecting donations from various businesses around Columbia
Handle & transport animals for events (this will be in the volunteer's personal vehicle)
Doggy Day Out (DDO)
Dog walking on the Bear Creek Trail
Dog kennel assistant
Assist the behavior team with our Pawsitive Support Program (PSP)
Playgroud assistant
Pawsitive Support Program dog training
Pawsitive Support Program medication assistant
Cat socialization*

*Cat socialization opportunities are limited and based on population and needs of resident kitties at CMHS. If you are only interested in working with cats, please consider fostering!