The Central Missouri Humane Society is proud to offer low-cost animal care. However, our clinic is not a replacement for a relationship with a full-service veterinarian and we are only able to offer a limited selection of services. For the long-term health and happiness of your pet, we recommend regular visits to a full-service veterinarian whenever possible.
To request an appointment, please fill out your information using the link below to have our surgery scheduled call you to schedule your pet's spay/neuter as surgery space becomes available. 
Payment must be received at the time of scheduling.  Vaccinations are only available at the time of sterilization or at one of our vaccination clinics (see bottom section). 
Request a Spay/Neuter Appointment
Cat spay or neuter: $30
Dog spay or neuter: $60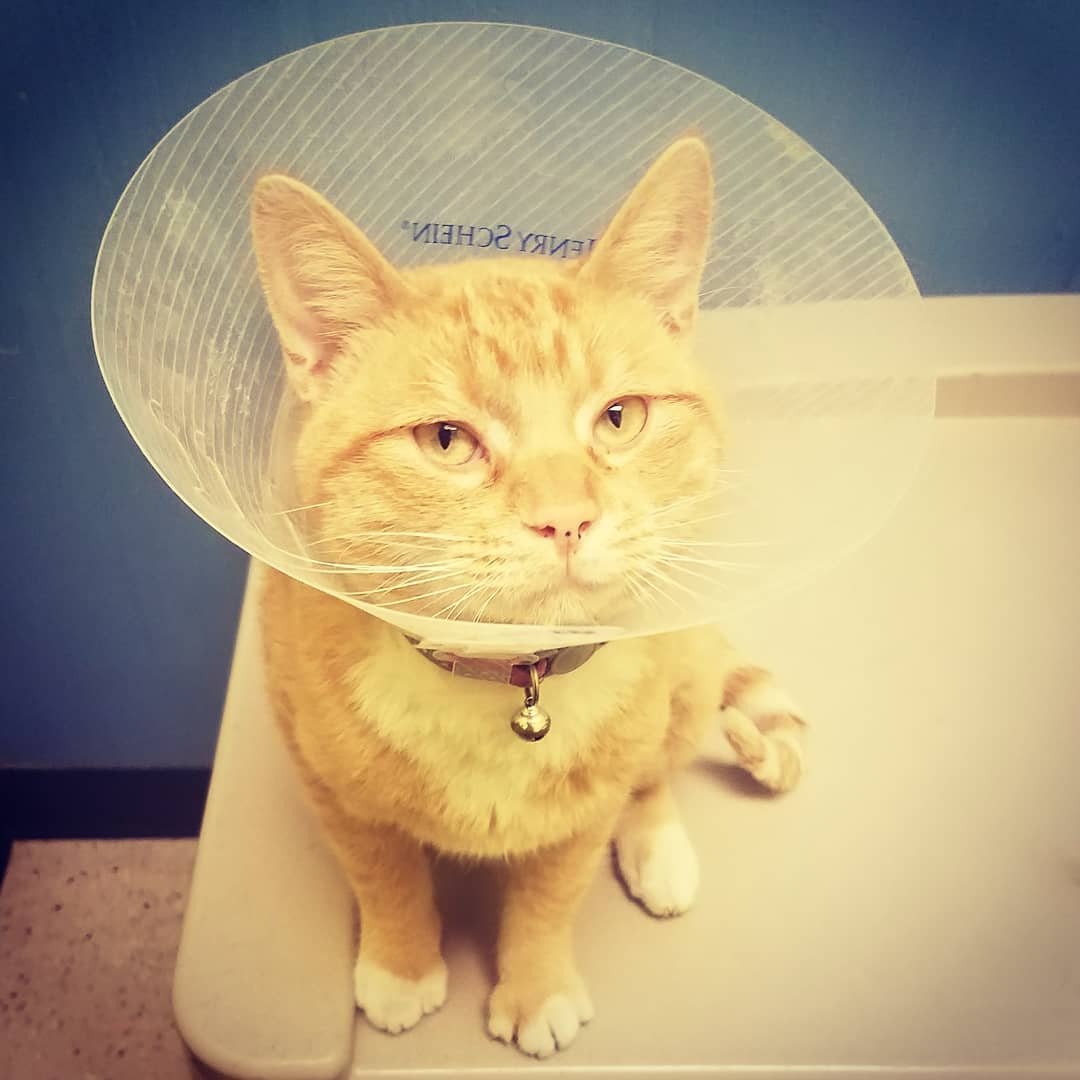 Rabbit Spay/Neuter Program
While there are medical and behavioral benefits to sterilizing a rabbit, the purpose of this program is to reduce the issue of pet overpopulation by removing the risk of accidental rabbit litters. This will reduce the amount of rabbits turned into shelters, abandoned on the streets, and euthanized.
Every rabbit undergoing surgery will be microchipped. This is included in the cost of spay/neuter. This will ensure that if the rabbit is rehomed or abandoned, future owners or shelters will know that is it fixed and invasive surgery is sure to not be performed again.
Surgeries are $40 and will be performed through Noah's Ark Animal Hospital and Bird Clinic. In order to qualify for this discounted program you must be a Boone County resident.
We hold quarterly vaccine clinics at CMHS.  Cats need to be in carriers and dogs need to be on a leash. The following vaccines are available for $15/each: feline booster, rabies, parvo, distemper and kennel cough.
Please note: These clinics are the only time we offer vaccinations (unless you are having your pet spayed/neutered with us and request vaccines at the time of surgery).
March 6: 10AM - 12PM. APPOINTMENT IS REQUIRED.
We will update when we schedule more for this year!