Adopting an Animal at CMHS
CMHS is devoted to putting pets with people. Please keep in mind that our goal is to create forever matches with members of our community; owning an animal is a lifelong commitment! Deciding on an animal to bring into your home is a process that we nurture from your first click on our website to walking out the door with you new best friend!
When you adopt from CMHS, your new  furry family member will be fixed, up to date on their shots, microchipped and you'll get a free bag of pet food and a complimentary visit to a local veterinarian!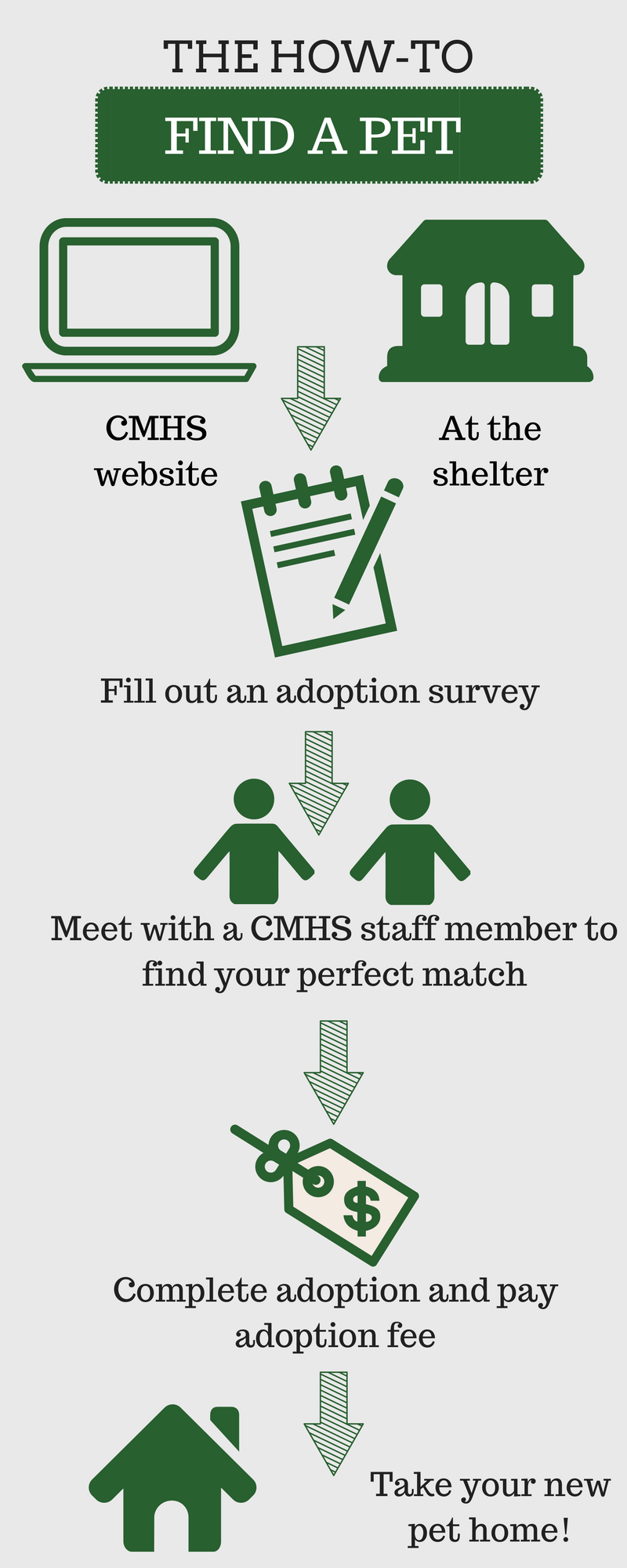 Pets in Foster Care
If you want to meet a pet in foster care, the first step is to submit an application. Once approved, our foster coordinator will set up a meet-and-greet on a first come, first served basis.
Adoption Fees
You can't put a price tag on love, but there are costs involved in caring for a healthy pet. CMHS adoption fees cover spay/neuter surgery, vaccinations, microchip, heartworm testing for dogs or feline leukemia testing for cats. In addition when you adopt from CMHS you will receive a free bag of pet food and a complimentary visit to a local veterinarian!
Adoption Holds
Holds may be placed on animals for $25. This fee will hold the animal until the close of adoption hours the following business day. It does not go towards the overall adoption fee and is non-transferable between animals and/or persons. Adoption holds are not available on animals in foster care as well as animals that are at CMHS but under the custody of animal control.